Back Bay Pads Home Buyer Tips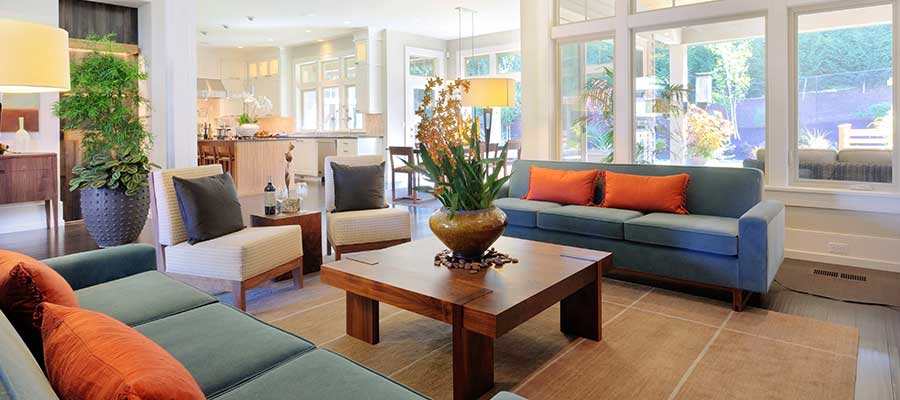 Back Bay Pads Home Buyer Tips
Why should I use a Buyer's Agent?
It's important that you choose an experienced agent who is there for you. Your agent should be actively finding you potential homes, keeping you informed of the entire process, negotiating furiously on your behalf and answering all of your questions with competence and speed. First, find an agent who represents you and not the seller, this is beneficial during the negotiation process. If you are working with a buyer's agent, he or she is required not to tell the seller of your top choice, a buyer's agent owes you full loyalty. In addition, he or she is also focused on getting you the lowest purchase price possible. Not only are most buyer's agents plugged into the Multiple Listing Service, but they are also actively seeking homes that are listed as FSBO, or homes that sellers are thinking about listing and haven't yet.
Should I avoid Credit Card Purchases?
Don't go on a spending spree using credit if you are thinking about buying a home, or in the process of buying a new home. Your mortgage pre-approval is subject to a final evaluation of your financial situation. Every $100 you pay per month on a credit payment could cost your about $10,000 in home eligibility. For example, a car payment of $300/month could mean that you qualify for $30,000 less in a mortgage. Even if you have accumulated enough savings, you should consider not making any large purchases until after closing. The last thing you want is to know that you could have purchased a new home had you curbed the urge to spend.
At an Open House, who does the agent represent?
Be Wary About the Listing Agent. Traditionally, buyers would stop at an open house and be shown the property by an agent sitting there; but the problem with that method is that the agent sitting there is usually the listing agent, and in most cases, he or she represents the seller. Be careful about what you say to a listing agent. A listing agent's role is to find a buyer, obtain the highest price possible with the best terms for the seller. He or she is required to inform the seller of any facts that may influence the seller's decision about whether to accept an offer or not. For example, if you mention to the listing agent how much mortgage you are qualified for, don't be surprised if the seller knows too. Always keep in mind that you want the lowest price and the best terms for YOU. If an agent is not directly working for you, they could very well be working against you.
Do I need to get pre-approved?
Yes! Identifying a lender and getting pre-approved is paramount. Most sellers will not accept an offer without a pre-approval letter. Most lenders can pre-qualify you for a mortgage over the phone. Based on general questions about your income, debt, assets, and credit history, lenders can estimate how much of a mortgage you are eligible to obtain.


How do I get started?
Buying a home is one of the biggest personal investments one can make. Being organized and in control will contribute significantly to getting the best home deal possible with the least amount of stress. It is important to anticipate the steps required to successfully achieve your housing goal and to build a plan of action that gets you there. Before you can build a plan of action, take the time to lay the groundwork for your decision-making process. First, ask yourself how much you can afford to pay for a home. If you're not sure on the price range, find a lender and get pre-approved. Pre-approval will let you know how much you can afford so that you can look for homes in your price range. Getting pre-approved helps you to alleviate some of the anxieties that come with home buying. You know exactly what you qualify for and at what rate, you know how large your monthly mortgage payments will be, and you know how much you will have for a down payment. Once you are pre-approved, you avoid the frustration of finding homes that you think are perfect, but are not in your price range. Second, ask yourself where you want to live and what is the best location for you and/or your family. Things to consider: convenience for all family members proximity to work, school neighborhood statistics local transportation types of homes in neighborhood, for example condos, town homes, co-ops, newly constructed homes etc
Do I really need to get a Home Inspection?
As a buyer, you are entitled to know exactly what you are getting. Don't take for granted what you see and what the seller or the listing agent tells you. A professional home inspection is something you MUST do, whether you are buying an existing home or a new one. An inspection is an opportunity to have an expert look closely at the property you are considering purchasing and getting both an oral and written opinion as to its condition. Beforehand, make sure the report will be done by a professional organization. You can CLICK HERE to check the license status of any Massachusetts Licensed Home Inspectors. You should accompany the inspector and your buyer agent for the inspection. This gives you a chance to ask questions about the property and get answers that are not biased. In addition, the oral comments are typically more revealing and detailed than what you will find on the written report. Once the inspection is complete, review the inspection report carefully.
What is the typical process to buying real estate?
Below is the process for a typical sales transaction:
Rental property of all types
Obtain a Pre-Approval Letter. Identify a Buyer's Agent. Search and identify the right property.
Prepare and present an Offer with appropriate Contingencies.
Schedule a Home Inspection and accompany the inspector.
Sign the Purchase and Sales Agreement and review the documents. Obtain your Mortgage Commitment Letter.
Schedule a Final Walk-Through of the property.
Attend the Closing with your ID, checkbook, and any certified checks that your attorney or mortgage broker requested.
Enjoy your new home!
Note: This is a basic outline and your particular transaction may vary.
What Are Property Tax Allowances?
Property Tax Allowances provide an opportunity for property owners to reduce their taxable income. There are a number of property tax allowances available to property owners, investors, and developers. We highly suggest you consult with a knowledgeable accountant who can better advise you in this matter.
Should we consult an attorney?
Yes. The buying and selling of your home may be one of the most important transactions in your life. Factors other than the price of the property need to be considered. To ensure that no unexpected costs arise or problems appear in the transaction, it is best to seek the advice of your attorney before the Purchase and Sale Agreement is signed.